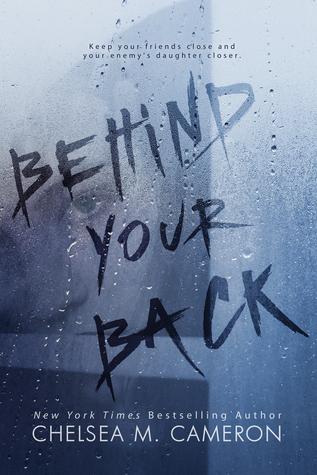 4 Stars
To get to him, I need to use her.
I'll play her like a violin and have her falling in love with me before she even knows what's happening.
It will be easy. I've done it before and I'll do it again.
She's just a girl.
A tool to get what I want.
When I'm done with her I won't think twice about walking away.
At least, that was what I thought.
Until I met her
With every step, little bits of my heart break off and drop behind me. I'm leaving a lot of pieces of me behind here. I don't think I'm ever going to get them back.
I really enjoyed this book. It was so unassuming in how it sucked you in. I think what I loved most was that you think you have these assumptions about these characters; you think you know who they are and if they are a good or bad. Then as more and more of the story is unveiled it starts making you question what you know. I didn't love this book at the beginning, but as I read on, it built my curiosity more and more and by the end I was dying for Back to Back ... which wasn't out yet .. so here I am not having read it yet. I plan to remedy that.
"No, I don't think I do. There's a lot to you, Quinn. I can feel it. You're like a pond where the surface appears calm, but you don't know how deep it is until you dive in and start to let yourself drown." I could say the same about her.
This review is pretty short. But I think above sums it up perfectly. Overall the side characters were great. I REALLY liked the build of and growth of the relationship between Quinn/Sylas and Saige. It was serious and deep and made me feel Quinn's loss at the end. Looking back at what I've highlighted while reading makes me that much more excited to read the conclusion!
I recommend the book if you're looking for something a little bit different! Enjoy!