It was a hard decision because I read a lot of good books this year. But I stuck to books only published in 2014 (for the most part) and one book in a series. Otherwise I might have picked two or three series and been done!! These are in no particular order .. So here we go!!
Where We Belong by K.L. Grayson
Oh my goodness ... this book. I discovered the wonderful K.L. Grayson and signature *twirls* when she graciously gave away some ARC's. I devoured this book! It was just phenomenal and emotional and well written. I loved it and cannot wait to see what else comes from her in 2015!!*cough cough* ... Levi ...
He Saved Me by Whitney Barbetti
I discovered Whitney's books when I saw her on a takeover. I saw all this ranting and raving about Ten Below Zero and I thankfully saw I needed to read He Found Me first. Then I had to wait impatiently for He Saved Me and man was it worth the wait. It was my favorite of her series ... But I have a feeling Mira and Six's book,
Six Feet Under
, might become my new favorite!!! 2015 is already shaping up to be an awesome year!!
Finding Dandelion by Lex Martin
Finding Dandelion is books two in the Dearest Series and I just loved it. I loved Dearest Clementine also, but what can I say .... Gavin is great, but mmm, mmm, Jax!!! This books is filled with confidence and sass!! This is another series that has an awesome book coming out in 2015. I cannot wait for
Kissing Madeline
. And what can I say .... Lex Martin is an awesome author who really shows the love to her adoring fans!!!
The Saint AND The King by Tiffany Reisz
I heart Tiffany Reisz something hard. Her books are dark and sexy and challenging and religious all at the same damn time. These books just make my heart race just thinking about how it feels to read the words she graces us with. It is poetic and funny and so amazing. I can't say enough about these books and to have them BOTH in one year .... *sigh* ... it makes my heart happy. There are only two more books in the series so it's hard to be excited about them coming out in 2015. *sad face*
Unfinished by Shae Scott
I discovered this book when I first started signing up for Read to Reviews. I'm so excited that I did this. I loved this book and I was devestated to find it was a two part story. BUT books two,
Indelible
, comes out soon and I clap my hands for joy at the thought of reading the resolution. Too many books have this lack of commuication between the characters, but not this one. The leading lady was open and ready for anything. And what can I say, I love friends to love stories!!! Gah!! So good!
Striking Distance by Pamela Clare
I love a good suspenseful romance and Pamela Clare really has an exceptional series. Her I-Team series are all great reads and I would recommend starting from the beginning. This book is one of my favorite because it is a really emotional read and it is just different than a typical happy ending to a book. Her books are few and far between so I try to cherish them when they finally come out.
Play by Kylie Scott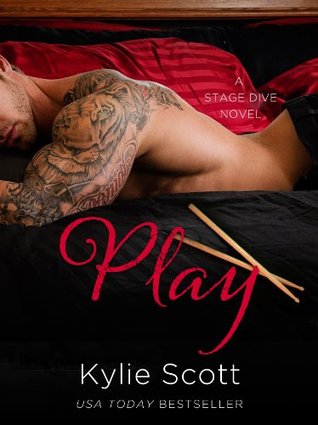 There are a lot of rock romances out. A LOT!! Kylie released her Stage Dive series this year and I love them all, but book two was the best. Mal was such an eccentric character that I wanted to come and be eccentric with me. Have you noticed the drummer is always a little crazy in a rock romance ... I love it. Play is book two in the series and is my favorite. Book four,
Deep
, is set to come out in 2015 ... Just one more reason to love 2015 already!!
Rome by Jay Crownover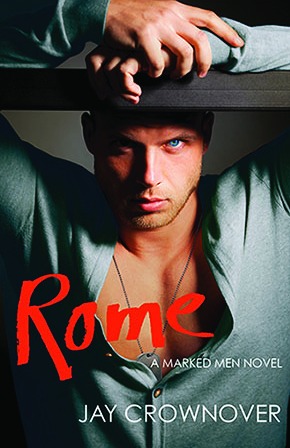 This is book three in the Marked Men series and there was just something about Rome that really did it for me. Maybe it was the lead lady Cora who made me love the story. But a lot came together in this story from the other stories. I, also love Rule's book, so maybe I like this because I get a little bit of both Archer brothers.Woo Hoo!! Once again, I love this whole series and book six,
Asa
, is set to come out in 2015. Keep your eyes out for it!!
These Days Series by Renee Ericson
This is kind of a cheat because it is three books in one. BUT you can buy as one so I'm counting it as one. It is all one story spread out over three full length novels. Book one starts as a new adult/young adult story but moves to them when they are a little older, about mid-twenties. It was a second chance story and I loved it. I would definitely recommend this series!!!
Honorable Mentions:
I have to mention these because I loved them and I can't end this without at least letting you know how awesome they are!!!
Rain Check by Gypsy Rae Choszer, Bad Romeo by Leisa Rayven, Stepbrother Dearest by Penelope Ward, Affliction by River Savage, Just a Little Crush Renita Pizzitola, Owning Violet by Monica Murphy