Rating: 4.5 Stars
Synopsis:
When I was seventeen, I disappeared. I walked out the door of my apartment with a backpack and never looked back. I left the life of Cora Mitchell behind, seeking freedom from my real-life nightmare.
But my freedom came with a cost. I lived a fictitious life for the next six years, never letting anyone close enough to see underneath the façade that was Andra Walker.
I was content with my simple little life.
Until I met Julian.
And the moment I started allowing myself to open up, allowing someone to see through the superficial, was the very same moment the Monster from my past would return to find me.
Review:
This book .... It was a really good read. I am pretty much exclusive to the romance genre, but I love mystery every now and then. When you combine the two ... Match. Made. In heaven!
I enjoyed how the beginning immediately sucked you in. You know Cora (Andra) is leaving an abusive home behind but you know very few details. It's intense. You worry she will get caught. You wonder why she is leaving so secretly. It really just opens up a lot of questions for the story to begin with. We slowly learn some answers to these questions as the story continues. We also, are confronted with more mysteries to be solved. The story just flows really well.
So when we see Andra (Cora) she is now working on a ranch in Denver that hosts guests, which is also how we meet Julian. I really, really, really love Andra's character. I feel like too often we almost get these weak characters who are beaten down and then become strong once they find love. Not Andra ... She is just strong. She is who she is and she doesn't apologize for it. She is bold and loyal and so much more. She is a sexual woman who doesn't play coy about what she wants. I love it!!
When Julian becomes a guest at the ranch, he and Andra have an immediate connection. Yes ... insta-lust which actually turns quite quickly into insta-love. But that's OK because it is done really well and I believe it. They go on dates and Julian ... sweet baby Jesus ... Julian. He woos her and wins Andra over. Most of the conflict within the story has to do with Andra's resistance to being in a relationship because she doesn't want to feel any guilt about the lies she has to tell. Which she constantly feels with Julian because she finds herself falling in love with him.
I feel like there is a moment in this book where it goes from a "good" book to a "*gasp* this book is effing amazing" book. I definitely felt that on Julian and Andra's last date together. It was just a lot. I think I felt the moment when they became honest about their emotions and I just ... *deep breath* ... I just loved it!
"Does it always feel like this?" I asked without thinking.
"No. I can say that it definitely does not always feel like this. In fact, I'd go as far to say it never feels like this, or at least it never has for me before."
And then this ... while they are dancing in their own little bubble!!
He didn't withhold anything from me, whether it was his words or even his touch. He gave me everything.
And for the first time in my life, I fell in love. I fell in love with his hand on my waist, under the stars, while we danced to borrowed words. I fell in love with his breath at my ear, his cheek pressed against mine, with his body pressed tightly to mine. I fell in love again when we laid on the ground, my head on his chest and his hand in my hair. His heart beating in my ear was the loudest sound, my favorite sound.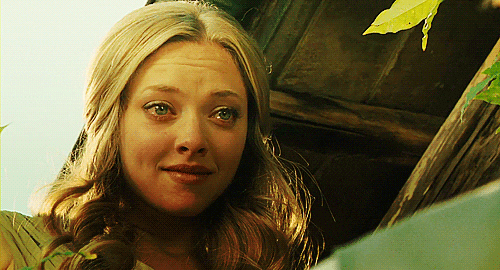 And the book only gets more intense after that! I mean jaw-dropping, bring-the-mystery-on intense!! I can't say too much because I don't want to give anything away. I loved it .. what can I say? So why not a full five stars? At times I had a hard time organizing the information that was being given. It was a mystery being slowly unraveled, but I wasn't following all the details. Then there was some information missing, which I am assuming those questions will be answered in He Saved Me. Yes, yes ... It is a cliffhanger. But not one I want to quit this author over. No, it was good. It was a not-so-cliffhanger cliffhanger. Trust me. It's good. And if you just don't think you can handle it, then don't fear, because He Saved Me will be out soon!! Now follow the links below and one click and ENJOY!!
Hey guys, it's Sanzana posting my first review up on I Bookin' Love to
Read so bear with me!
Two things; I read this book after I read Ten Below Zero (which needless to say was an amazing book) and I received a free signed copy from Whitney herself by entering a giveaway. Now you may not know this but reading a book in a paperback format is basically a hugee turn-on for me and it only made me enjoy the book 10x as more.
What can I say, Whitney, as always, goes above and beyond with her writing. I hated Monster with a passion and I wish he was never created (but then it wouldn't be worth the read right)? I felt the chills and the anxiety whenever Andra described her moments with him, and it is definitely not a good feeling. That being said, the fact that I am able to feel like I'm Andra says a helluva lot about Whitney's writing. And I loved it! No matter how many times I would feel uncomfortable, there were moments where I wished, "God, if only I knew a man like Julian."
Do not get me started on Julian.
"He didn't look at me simply to look at me; it was as if he saw the holes inside and wanted to reach his hands in and open them up, to get a better look. But all he'd see was darkness."
If I were to be super honest when it comes to my type of guy (which is very rare because I don't have one), Julian would be it. My friend's always tell me that I should date a reader, and Julian is an author soo…As a writer, words really do speak to me. I wasn't sure if I was falling for Julian's words, or Whitney's!



"The way you move, you're water. You're fluid. When you're wrapped around me, I'm drowning."


Now I know I haven't explained much about the book itself (you're just going to have to read it yourself) but you should know that it's written magnificently, the characters are fantastic, and the story flows.
Julian is the sweetest, desirable, witty man I have ever read about, and his connection with Andra hits the charts. I loved their connections, especially their cute banters. I love them.
HOWEVER, there is a cliffhanger, which, surprisingly, I was okay with. It didn't end off to the point where I would want to throw my kindle, but that's just me. I've read much worse.
He Saved Me comes out this month and if you want to read that book, get your hands on HFM right now! Remember, Whitney is going to do a takeover on our Facebook page

November 12, 2014

and I guarantee she's going to have some super awesome giveaways.
Make sure to check out He Found Me on Goodreads. Whitney Barbetti has a giveaway for a signed paperback and swag!!