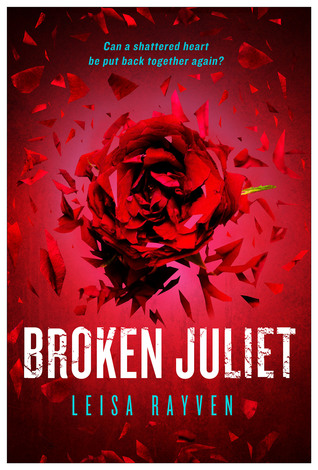 Jena: 4.75
Sanzana: 4.5
How do you fix a love that's been broken beyond repair?
For years, Cassie Taylor tried to forget about Ethan Holt. He was the one great love of her life, and when he failed to return her love, a part of her died forever. Or so she thought. Now she and Ethan are sharing a Broadway stage, and he's determined to win her back. Claiming to be a changed man, he's finally able to say all the things she needed to hear years ago, but can she believe him? What makes this time different from all his other broken promises?
Ethan knows he can't change their tumultuous past, but if he's going to have any chance of being with the woman he loves, he'll need to convince Cassie that her future belongs with him.
Don't miss this stunning conclusion to the unforgettable love story that captivated over two million fans online
Jena's Review
What do you do when you see someone you love unraveling?
Do you try to stop it?
Of course.
Sexual Tension .... I really feel like I could write that as my review and that would be enough to explain this book. But I'm way too long winded for that! But seriously, this book had so much sexual tension. SOOOOOO Much!! And it was done perfectly and I loved every freaking second of it.
I feel like I had been waiting for Broken Juliet forever. Especially after that no so horrible cliffhanger in Bad Romeo. It was so good and I have been dying to figure out what the hell Ethan did to Cassie in the end. But reading through this story I really didn't care. There was so much story to be told for them. I don't think I've read too many books that have this important fact that is hinted at and makes me die to know, but at the same time not feeling so taunted by it that I want to skip the story to read it. I needed to devour every single morsel that Leisa Rayven had delivered to us in this story.
We get to see all the characters from the first book and we get to see the complete transformation of Cassie from pre-Ethan to the present time Cassie. I've not seen a better transition occur right before my eyes. I believe every single bit and reason as to why Cassie changed to a jaded, smoking, swearing woman. The transition from their earlier years to the present works great and flows seamlessly. I'm honestly not sure which story I enjoy more. I really just love it all.
He stops kissing and wraps around me, and I bury myself in him, my face in his neck. We just stand there for a while. Breathing each other in. Being. Still not fixed, but far less broken.
Like I said, the sexual tension in this book is amazing. I could FEEEEL it. Even when the sex was happening in the past I could still FEEL the tension between them. I could feel it in the end too. And when those sexual encounters happened ... Whew!! ... They were hot, and explosive. God!! I could read this book again for the chemistry between Cassie and Ethan.
"Loving you," he says, "is the stupidest, most selfish thing I've ever done, but I can't stop. God knows, I've tried."
I really loved Ethan's transformation, too. We definitely get so see what happened to him and get a full explantion. And in the end we get this perfect couple who has met in the middle of new and old. I loved their story. Leisa did an amazing job of writing and at times it was just so freaking poetic! I don't think there are any other books that I highlighted more. I felt like I was highlighting the whole damn thing! The only negative is I wish I had a more thorough recap of the ending of Bad Romeo. I would get hints every now and then, but I feel like I would have had a better understanding of present Ethan and Cassie if I had a recap of the letter Ethan sent and where we left off. Other than, pure perfection!
Don't miss out on this excited sequel and perfect ending to Bad Romeo. Now excuse me while I go die waiting for next story by Leisa!! Enjoy!!!
BONUS SNIPPET
"You think I don't love you?" he says as he steps away from the wall and draws up to his full height. "If I didn't, do you think I'd be in hell right now? You think I like feeling like this? Like pushing you away isn't ripping out parts of me? Fuck, Cassie, I know the right thing to do is to leave you alone. But when I think about doing that, it…" He grips his chest. "It fucking hurts. And I'm so sick of hurting. I thought you could make it better, but you only made it worse." Everything he's feeling is on his face. He can barely look me in the eyes, and it makes mine sting with tears. "You want me to say it? Yes, I love you. But you have no idea how many times I've wished I didn't."
Sanzana's Review
Hey, Jena. Remember when we were reading Bad Romeo and we got to the end of the book on our kindles, only we could swipe anymore since we had reached such an abrupt end? Yeah, I remember that. I remember how agonizing and frustrating it was.
Kind of like Broken Juliet. That. Fucking. Angst. Holy damn, the sexual tension is tooo much, too much I tell you for anyone to handle. That is the summary of this book. Angst and sexual tension mixed together to make a butt-load of emotions and two confused characters who are hurt, but are madly and deeply in love with each other. And no periods, or commas there, because it truly is a rush. A good rush, I guess.
Leisa, god, this woman just knows how to speak words and embed them in your head. She knows how to make your heart leap out, groan in frustration, and make your eyes flood with tears. Writers sorcery I tell you. Needless to say, I enjoyed this book, I want everyone I know to read it...well, those that can handle this book, that is.
I remember a little chat I had with Leisa about her last book and I asked her if she really did type "I love you" 1000 times. Unlike Ethan, she didn't (universal computer shortcut...copy & paste). But that does not make her a bad person. Her books make up for it. ;)